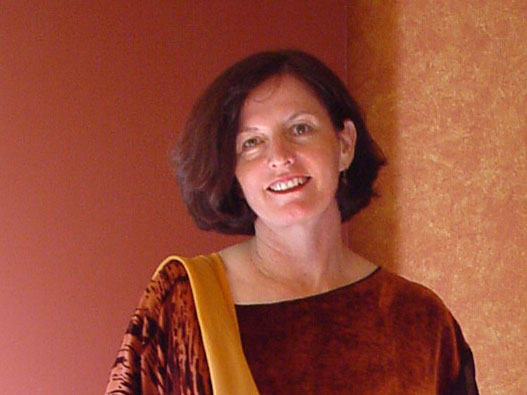 Anne Foy is a Sydney artist whose passion is textiles. She began her career exploring the techniques of batik, screen printing, shibori and devore on natural and synthetic fibres. Her current interest and focus is with natural dyeing, eco printing, shibori, felting and deconstructed screen printing, often combining these techniques to achieve uniquely individual pieces at once  rich and subtle in texture, colour and pattern.
Through the process of natural dyeing and printing, Anne seeks to explore the potential of native and exotic plants gathered from her garden, flower markets and nearby bushlands to transfer colour and pattern onto cloth. The resulting works bring the calming beauty of our natural environment to the cloth through earthy hues and subtle patterns.
Always devoted to exploring new techiques and honing her skills Anne is a voracious consumer of skills workshops, seeking out the most talented tutors from all over the world such as Yoshiko Wada, Kerr Grabowski, Liz Clay and India Flint. In addition she attends the biannual Southern Hemisphere Feltmakers Convergence  in Canberra ACT, Hamilton NZ, Bunbury WA and in 2013 in Wollongong NSW.
Those aquired skills are developed and refined to create her highly personalised work, but Anne is always willing to impart her knowledge and experience through workshops at conferences, educational institutions or, for small groups, in her own studio. See list of workshops.
Her work has been exhibited at The Palm House in the Botanic Gardens, Barometer Gallery Paddington, Fairfield Gallery and a number of ATASDA local and travelling group shows.